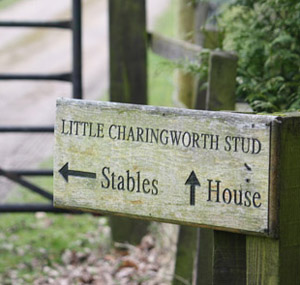 There have been a few changes at Little Charingworth over the last few weeks. James has joined the team after completing an equine course at Lincoln college. He in my book already deserves a special mention for his positive outlook especially given he's living with a house full of girls – but it doesn't seem to be phasing him and he's thrown himself in to the experience.
On the horse front Figgy is now in foal to Hand In Glove which is very exciting. She will continue to be based with us as she continues her rehab for her leg injury which the vets are really pleased with, and as she begins a new chapter (at least temporarily) as a brood mare rather than a competition horse.
I also have a couple of new horses to ride. It is still early days but I'm really excited as I feel like I have the best team of horses ever at the moment and also that I'm riding better than ever as I have a real focus and more knowledge; you never stop learning in this sport. Ricky and Alfie are both lovely horses who've been patiently and professionally produced by Gemma Hall. The two horses are like chalk and cheese in their personalities and build but have lots in common in that they are both, I feel, super talented and so I'm looking forward to building a partnership with them.
These recent opportunities couldn't have come at a better time as my top four star horses Hipp and Tim are entering the twilight of their careers as they are older horses. Tim owes me and his owners Matt and Jan nothing and we are all hoping we will get a good performance at Burghley. Hipp is on great form, but I'm conscious he's also getting a bit of age (like me!) although we are very focussed on a good preparation to pull out a good performance at Badminton in 2012.
Interesting times ahead at Little Charingworth with a few changes, nothing ever stands still and it's an exciting time, with some great opportunities – very motivating.
Cheers,
Bill
Posted 27th June