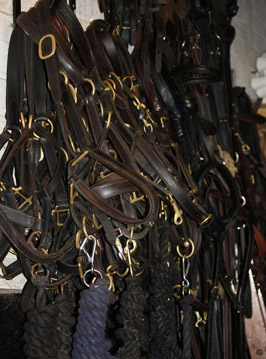 It's been nice to have a week at home working the horses and teaching members of my team. A few days at Barbury working horses at either end of the day before and after the event can be a bit exhausting!
I've enjoyed being in one spot all week and things being back to normal. I try to structure the programmes at the yard so that I'm not constantly chasing my tail and I'm at home as much as possible – best for horses and best for me.
Jenny and I have also been busy planning events and goals for each of the horses for discussion with owners so that each horse has a tailored plan for the remainder of the season. I'm always amazed at how fast the season seems to whizz by from June through to the end of October.
I took Hipp and Tim out for some dressage practice with the 'proper' dressage horses and riders' this week. It's good for me and the horses to ride more complicated tests in a competitive situation, I find it very beneficial. Both horses went well coming 2nd and 3rd in each class. They are event horses not big moving dressage horses but they held their own. The judge's comments gave me good pointers in terms of what to work on both in terms of each horse's way of going and 'ring craft'. Every time I go to something like a dressage competition I'm reminded of how useful it is to 'do' each discipline in a competitive setting from time to time.
Tomorrow we are off to the gallops which will be fun. Each horse aiming for a three day in the coming months is now well in to a fitness programme made up largely of hill trotting and gallop work, with the odd horse swimming as well.
Cheers,
Bill
Posted 15th July