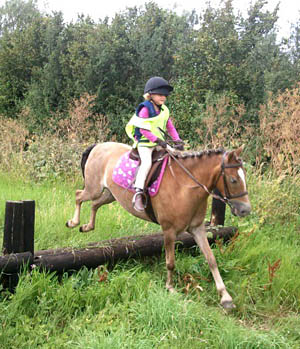 It's been a productive week already and we're only half way in to it! Monday saw the horses at the gallops and they all handled the work well. The duration of their gallop work has increased, particularly for Tim who hopeful aims for Burghley.
I then went to Weston Lawns on Tuesday for more 'posh dressage' practice with Tim and Hipp. I did an Advanced Medium and Advanced test. I contine to find doing these tests very helpful, the horses and I (!) are getting more secure and confident in the movements and it's helping me to ride accurately and consistently forward and to be braver in what I ask for.
While I was at Weston Lawns Jenny was at Homme House with Mac and Bluey, and I wasn't the only one strutting my stuff in the dressage. Mac again did a good test by all accounts, not quite the 19.5 they got at Wilton but still a good enough test to lead the section on a 26. Bluey meanwhile continued to show dramatic improvement getting a 24! Both horses then went well, Mac jumping a double clear and Bluey just rolling the last in the show jumping. The ground was firm enough so they all went steady cross country.
I went to Homme House today along with Eleanore and Issy and we had a fairly good day. Dotty was the star – she and Robbie were contesting their first ever event in the Lycetts 4 Year Old section. Dotty went around like an old pro – after a slightly wild dressage (definitely work in progress) she jumped a beautiful double clear. You would never have believed it was her first event and that she's had very little match practice – we've not cross country schooled her much given the firm ground this summer. I'm thrilled for all her connections – she has I feel the potential to be a good horse and go on. She has scope, a good jump and importantly seems to love the job.
Robbie was also good although much greener, just a young horse thing. He did a smart test to score 26, jumped a lovely show jump round but went very green cross country. I had to work hard to get him round as we wobbled around the course! Typical young horse, most of his greeness was at the fence judges and their cars etc! Not a problem, just a young horse thing. He had a green run out at a little ditch combination but he will come.
Minty was also taking part in the BE100 and again went a little better, she's improving bit by bit in her relaxation. She jumped a double clear but finished out of the ribbons as I cantered around given the ground was firm.
Issy had her first BE event completion with Bertie! Still lots to work on, especially accuracy in the dressage and keeping a consistent positive (but not fast) rhythm in the jumping phases. However she finished with a smile on her face and has a desire to improve. Eleanore also had a good day until she got to a ditch cross country where Clover was naughty and downed tools – so we have some homework this week to 'sort her out' before her next outing. Horses are not machines and sometimes it goes like this in phases but we will work our way through it.
Final mention goes to Urssie who's been at pony camp this week with Josh at her cousins. She's apparently gone 'pony mad' and has been having a great time with Fudge, a pony she was kindly lent for the week. She's been doing dressage, jumping and even cross country. Proof attached in the blog – a very proud dad, it made me smile at the look of determination on her face!
Josh has also been having a good time, although the lessons are of less interest. He's been having a ball with his cousin Ned, they cleaned up in the mounted games and have all week found an alternative use for the school as an off road surface for their various cars/trucks to play in!
Off to the gallops today and taking Harry and Sunny to Weston Lawns for some show jumping practice to try and have a sort out and give them and me some more confidence and experience in terms of how to ride them given their recent show jumping rounds which I'm sure were 'one offs'. Then on to Gatcombe at the weekend.
Lots to look forward to.
Cheers,
Bill
Posted 3rd August