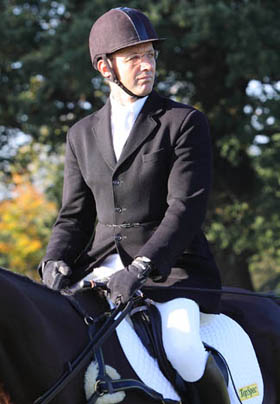 Firstly a big thank you to Aston organisers and my owners for making today work. The logistics have been somewhat challenging with the curve ball of Thursday only dressage at Hartpury for the 2 star but it all worked.
Darian and I left bright and early for Aston and I was pleased with how Fin, Alfie and Womble all went. The plan was always to give them an easy run, for Fin and Alfie it was a slow run ahead of Blair. A chance to get to know Alfie a little better again. For Fin and Womble a confidence building gentle run post the big ask of Cholmondely.
I was pleased with how they all went. The dressage was a little wild with the weather and times against us so no winning tests but no complete disasters either! They all then jumped very well on the outdoor surface – Fin and Alfie jumping clear and Womble being unlucky to role a pole – my fault. They all then went well cross country. So a good day out for all.
The ground was the firmest I've seen it at Aston for several years – I guess the lack of rainfall and lack of time between the Champs Nigel had at the weekend and today caught up with them a bit. It was a good track, different again to last time so lots of variety – I thought the water was pretty challenging but a good test for an intermediate horse.
It was then a quick turn around to head to Hartpury where Eleanore was holding the fort. Sunny did his dressage late in the day and went in to the lead, very exciting and not expected! He did a nice calm, correct and fluent test to score 46 to lead 2 star going in to the cross country, very pleasing given we are still getting to know one another.
I've not yet walked the cross country so will do that tomorrow and report back on both the 2 star and 3 star tracks. I've also got lessons tomorrow with Bettina ahead of my dressage tests on Saturday.
Cheers,
Bill
Posted 11th August