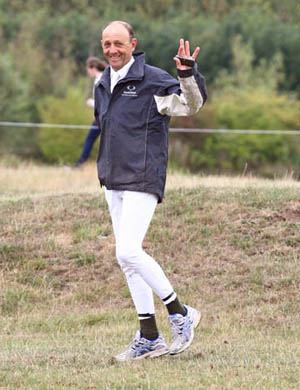 It's been a busy day getting prepared for what's ahead over the weekend. I spent time walking both cross country courses to get a feel for them and also gave all the horses a couple of works. Sunny had a jump ahead of his cross country tomorrow and he felt relaxed.
I was also able to have dressage lessons with Ricky and Coco with Bettina which was really beneficial. I yet again got a better understanding of what I'm trying to do with each horse and picked up useful tips which helps my confidence.
All the action kicks off tomorrow with Ricky on first at 8am in the CIC, in the outdoor arena.
Cheers,
Bill
Posted 12th August