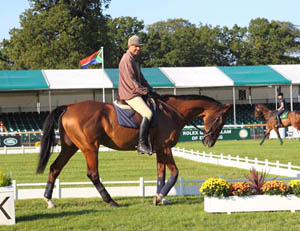 It's been a day of preparation today. I've been busy walking the course again, getting clear on my lines and wheeling it to establish my minute markers. I did all of this on my own so that I could really focus on what's what which I find important to do at some point over the first couple of days at a major event.
I had a lesson on Tim with Bettina which went well, and was also able this evening to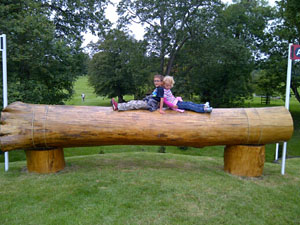 take Tim in the main arena for 'familiarisation'. Thankfully he was much less excited than yesterday!
Not much else to report I'm looking forward to getting going tomorrow with my dressage and then the cross country will come around pretty fast after that.
Cheers,
Bill
Posted 1st September