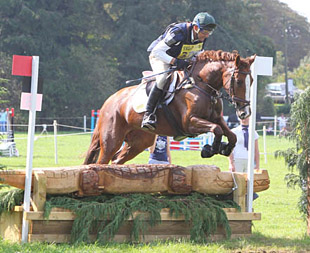 What a difference a year makes, this time last year Dauntsey was a wash out – today it was basking in glorious sunshine and it felt like the height of summer!
Beanie and Rupert Sturgis put on a great event, you certainly get your money's worth on the cross country with plenty of variety and educational jumps which always cause a lot of problems.
Jenny and I had a good day. Jenny had two double clears with Patch and Bluey with the judges liking Patch but not caring for Bluey who I thought was harshly marked, but so was the whole section.
I was riding Minty who went well. She was more settled in the dressage, jumped a nice show jumping just tipping the last fence, some planks, and then storming around the cross country which was really pleasing as it had a lot of variety and a fair few questions on it.
It's now a quick turn around to go home and work horses to ensure those eventing over the next few weeks are all on track.
Cheers,
Bill
Posted 2nd October