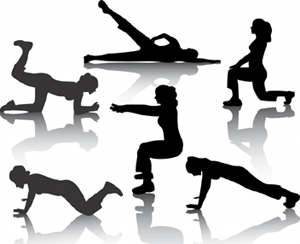 You won't  be surprised to hear that as each year passes I reach the end of the season with the body feeling a bit more creaky so this winter I've decided to grasp the nettle and really try and focus more consistently on my fitness, but most importantly my flexibility. Riding is an unusual sport in that many riders don't reach their peak until an age where in most other sports you would already be retired.
Age, coupled with the unnatural phenomenon of sitting on a horse (and sadly sometimes falling of it), puts the body under much strain – it leads to a lack of flexibility in certain core muscle groups which can, as the years and miles add up, leave you more  prone to injury – so I've decided to take a proactive approach and get some help. I'm now training regularly and seeking advice from Jon Pitts who looks after the riders on the Australian equestrian squads. He has a lot of knowledge and his expertise, much of which is specific to equestrian riding, coupled with some local help will, I feel, will help maintain my ability to ride for longer and I hope also ensure I'm in peak fitness for eventing in 2012.
Jon was here today and he, Connor who helps me a few times a week, Jenny and I had a meeting to make a plan for the coming months. It's important for me and how I function and motivate myself to have a plan, to understand what I'm getting in to and to draw up some specific goals I can work towards. So today was all about the planning and talking about the work I'm going to do!
I guess the proof will be in the pudding but so far I'm definitely feeling stronger and have less aches and pains
Cheers,
Bill
Posted 2nd November