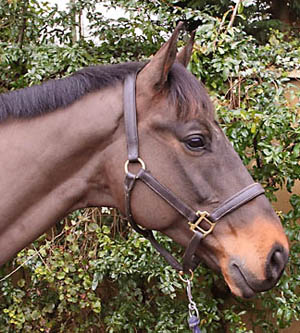 There have been a few changes at Team Levett in the last few days.
Dotty has gone home for a break before returning in the Spring to start eventing, which I'm very much looking forward to as she is such a competitor.
Harry has also left us to go on to a new career on the hunting field. I'm a strong believer in ensuring horses (and people) do jobs which play to their strengths. While Harry had huge amounts of talent and ability (as he proved at Blenheim) he doesn't have the desire to be an event horse. We have tried everything to try and find what makes him tick and enjoy eventing more but have not succeeded. So he's gone off to a new career which he enjoys much more.
I'm disappointed as it's not often I feel I cannot find the key to a horse, and it's particularly frustrating when a horse has all the ability and potential but lacks desire to do the job. You cannot force a horse, nor would I want to. So in the long run this will be the best outcome for Harry. I'm just sad and disappointed for his owners Carol and Veronica who've been loyal owners over many years.
At least Harry's last eventing run at Blenheim ended on a high note with a clear cross country and respectable show jumping round, just rolling one pole, so he finished on a good note.
That's horses – they are not machines.
Cheers,
Bill
Posted 30th November