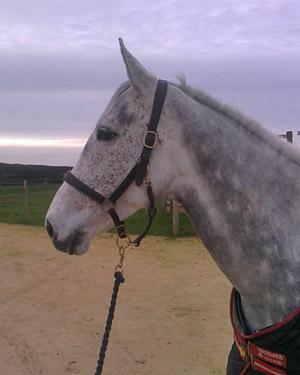 I'm excited to announce the arrival of Silver. She is a lovely grey five year old mare and has just been bought by Carol and Veronica. She comes from Ireland where she did a little show jumping, via Vere Phillips where she's done a little hunting with Clea (Phillips).
She has the sweetest nature and appears to have the attributes of an event horse. I'm excited to have the opportunity to ride her and build a partnership with her over the winter. I'm already looking forward to eventing her in the spring.
At the risk of getting walloped by my wife she seems very uncomplicated for a lady, not at all mareish and Ursula is very excited to have 'such a pretty girl horse' join the yard!
It's always exciting to have the privilege of riding lovely horses and building a partnership with them.
Cheers,
Bill
Posted 2nd December