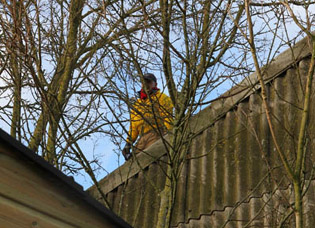 It's been a frantic week of organising to ensure all is ship shape at home, with me frantically both riding horses and ensuring everything around the yard is up to speed and Jenny writing endless lists for Eleanore, me and all the people who support Team Levett, so we have every contingency covered as tonight we are off to Australia for a couple of weeks to see my folks at Byron Bay. Eleanore is holding the fort and will be looking after the place including horses, yard, dogs, house and girls! Thank you Eleanore!
I'm very excited to be heading home to see my folks and we have quite a gathering this year which will be fantastic. I cannot wait – the only downside is the flight – but I treat that as an endurance test and something one just has to get on with. I'm told Australia is experiencing its coldest start to summer in 50 years but I have a hunch it will be warmer than the UK. We have some bad weather forecast but today ironically it is a glorious day at home with clear skys and sunshine and the horses are enjoying a spot of sunshine with some winter sun in the paddocks.
Enjoy the festive season one and all, whatever your plans. Stay safe and Happy Christmas.
Cheers,
Bill
Posted 15th December