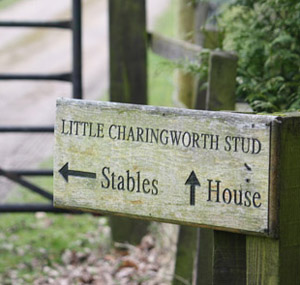 The holiday is over and we are now back safe and sound at Little Charingworth. Well rested from some time with family and warm weather and ready for the coming season. I'm looking forward to 2012, feeling focused and energised.
Eleanore and the team have done a good job in our absence and all the horses are on good form, looking well and on with their programmes in terms their base fitness. So all is well and ready for me to now crack on.
It's good to be back in the saddle and schooling the horses again. Nearly all of the horses are now back with us and most of the pre season planning is done. Over the next month I will be focusing on flatwork with the horses and they will continue with their hacking and hill trotting programmes. I will then begin to do some jumping and cross country schooling with them towards the end of January and the more advanced horses with three day event goals will begin their canter programmes at the gallops. So lots to be getting on with and keep you up to date with.
Cheers,
Bill
Posted 9th January