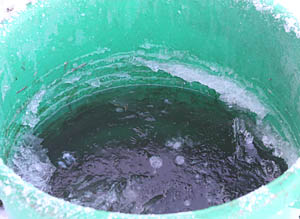 We, like a lot of the country, have had our fair share of snow which has been a bit of a pain as it always creates additional work, as any of you who are involved with horses know well.
We are pretty set up for the snow and the girls are well versed in what needs to be done in terms of digging tracks and gritting everywhere to keep everyone safe.
We are lucky to have an indoor horse walker which makes life easier in terms of getting the horses out of their boxes. We then also dig a track around the school so we can keep riding. The surface is great and seems not to freeze which is a huge blessing.
So training of the horses goes on even with the snow which is a big relief.
This week I have lessons with Bettina which I'm looking forward to. Also Sunny is coming back which is also good news.
I also hope I can get our cross country schooling this week weather permitting. The ice and frozen ground scuppered my plans last week so I hope to have better luck this week.
Hipp and Coco up their core fittening work another level as part of their Badminton preparations and so do I, the running and rowing machine are becoming a core part of my evening routine – fun fun!
Cheers,
Bill
Posted 4th February