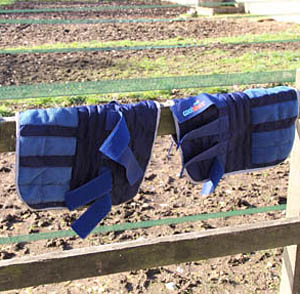 It's been a busy few days, as ever at this time of year, with more cross country schooling yesterday for the horses. Once again they went well with Fin, Sunny and Womble leading the way as the experienced horses getting out for a school to remind them what the cross country was all about and get them jumping a few different things.
I also took some of the younger ones again including Robbie, Silver, JJ and Timmy, and they all continue to make progress and are coming along. So once again an enjoyable day for me and good experience for the horses.
Today was all about getting out to do some 'proper dressage' at Hunters – I went and did the 3 and 4 star tests with Ricky, Coco and Hipp. It was good to get out and it is definitely good experience to get off the place and ride through the tests in a real competition environment. All of the horses, and if I'm honest me, benefited from it as we are all a bit rusty in terms of ring practice and the horses were also all a little excited to be out at a party. Each horse was good in parts but there was definitely room for improvement with all of them across the board – but that's part of the reason for getting out now.
Tomorrow is another gallop day and then we have a four day Australian team training clinic at the Unicorn Trust which is in Stow on the Wold so thankfully local to us. I'm looking forward to it; I always enjoy the training and get a lot out of the help with both jumping and flat work.
There will be lots to report on over the coming days.
Cheers,
Bill
Posted 23rd February