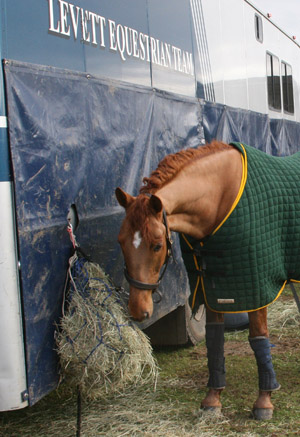 Tomorrow sees us at our first event of the season, Aston Le Walls. The first event is always a bit of a shock to the system as although we've all done it a thousand times before and we have been going out over the winter, it always seems to take us a few events to get back in to the groove with things. So we have tried to be really organised this week to set ourselves up for success.
We had one last outing cross country schooling with the young horses to ensure they have the experience fresh in their minds before Aston. I was pleased with how they all went so I'm hopeful for a good weekend.
Today I've been at the gallops with the advanced and some of the intermediate horses as all of them need to up their gallop fitness work. Each horse has a personal programme they will follow depending on their competition goals and them as a horse. Again lots of thought goes in to each horse's programme which Jenny and I do together.
Will report back tomorrow on how we get on.
Cheers,
Bill
Posted 1st March – Photo Hilary Manners