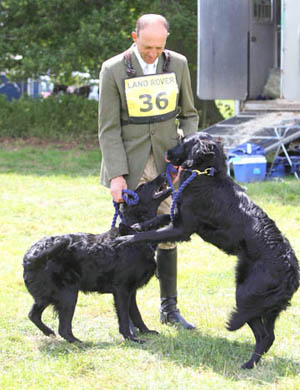 I couldn't have asked for a better start to the season – the sun shone, the ground was great and all the horses went as well as I could have dared hope. We came home with four double clears and a win (thanks Sooty!) so all in all a very good day at the office, long may it last.
It was great to be out competing again and I really enjoyed going cross country – that first gallop on grass at the start of the season around an event is always a clear reminder of why I love eventing.
I had two first timers today – JJ and Silver doing their first ever eventing competition and they were both great with double clears. They were green in the dressage but tried hard and will have come on hugely from the outing. Sooty and Tommy were my other two rides today and they were first and third in their class, both doing a good dressage and confident double clear. So everyone, jockey, girls and owners all had a really good first day of the season.
The ground on the cross country was perfect. I must be getting old as  I thought the BE100 track was quite strong, especially the corner early on at fence 4! Long may the good weather last although we could do with some rain to help the grass grow in the paddocks. There is talk of some wet weather coming in and it getting colder again but at least we had our first day of the season out in the sun.
Cheers,
Bill
Posted 2nd March