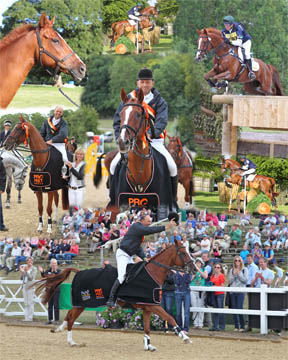 Sadly we lost Sunny today – he died this morning. We are all gutted for the horse, his owners Caroline and Pam and the team.
The team and our vets had put in a herculean effort to try and save him with round the clock care since his accident on Sunday – all are drained and devastated.
There is no explanation, just one of those freak accidents is all we can conclude, or maybe a stress fracture – we will never know. We are all driving ourselves crazy trying to find a reason.
In the short time I have ridden Sunny I have really enjoyed getting to know him. I always believed he was a four star horse, and I have admired him for many years – I was thrilled when we won Hartpury last year and was looking forward to Bramham and then hopefully Burghley with him this year – we will now never see his full potential.
Horses – sometimes I wonder why I do this sport.
Gutted and nothing more to say.
Bill
Posted 6th March