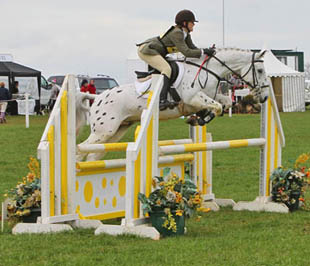 Today we've been at one of my favourite events, and I'm not just saying that because it's local! Swalcliffe always puts in a lot of effort creating a 'proper' event feel for a lower level event. They always produce great courses – not least because David Evans and Richard Taylor are heavily involved in the event, and the ground is always good.
It's an event where you always feel like you get your monies worth, with a beautifully built cross country course with new fences added each time (and great viewing course) and a decent show jump track with lots of colours, up to height but well built with a good number of fences.
This year they have moved the dressage to a new location and this worked really well with more space and much flatter arenas.
All of the above has led to the event being increasingly popular and this year they sadly balloted which meant JJ and Robbie, who belong to Jenny and I, had to miss out. I did get to run Silver, Timmy and Minty, Jenny had Patch and Bluey, and Issy and Bertie also had a run.
All went well although mine were all still green in the dressage. Bluey was on good form, really growing up, and did the best test of Team Levett today which was good news. Minty then went on to jump a double clear and all the others went clear cross country and just rolled a pole in the show jumping. So a pleasing day and the horses will all have come on from the experience.
Tomorrow I'm at Lincoln with Coco, Fin, Alfie and Ricky – I'm looking forward to it,although not the 4.30am leave time.
More tomorrow.
Cheers,
Bill
Posted 17th March