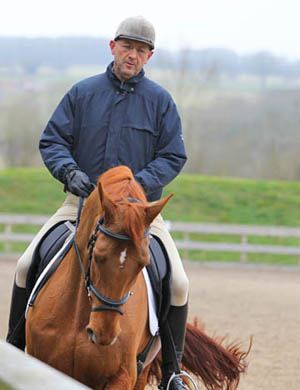 It's been a busy week at home riding and training horses and for the first time in a long time I got absolutely soaked riding – and for once I wasn't grumpy about it as we really needed the rain!
Sadly my phone managed to die from the soaking it got despite being in my coat pocket so apologies to anyone I've not phoned back as I've been in a muddle without it trying to dry it out! You don't realise how reliant you are on a mobile phone.
The young horses and working pupils went cross country schooling on Monday to a different venue which was good for them and they all had a good session benefiting from a range of new experiences. Dotty continues to handle it all like an old pro wise beyond her years.
This weekend we head to Burnham Market with an early start on Thursday ahead of a full day of dressage test riding.
Cheers,
Bill
Posted 3rd April