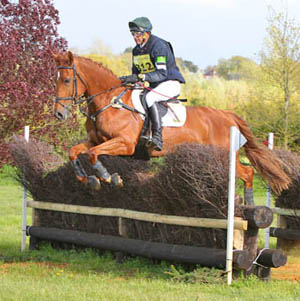 Well it's been a very busy day. I was up bright and early to ride Hipp and Coco before heading to Aston with Womble, Lala and Alex. Womble was having a gentle Intermediate run before Houghton to ensure he was 'in the groove' for his three day event. Lala was having her first intermediate outing and Alex was doing the NRF.
Womble had a good day, second after dressage and then clear show jumping. I decided to take him steady cross country as Aston is not his main goal and I also think it's good for horses to be able to run without pressure/pace sometimes. So we got a few time and ended up 4th.
Lala was doing her first Intermediate and went better in the dressage and then jumped a good show jump round but strangely ended up having a couple of poles. Never mind, she will jump her fair share of clear rounds. She then stepped up to the plate cross country, going very well which I was very pleased about. She had a green run out at the exit to the water. She just didn't understand the question and it took her by surprise. She had to go up a steep ramp out of the water and over a log and then down the side of a steep bank on landing to a skinny brush. She came down the bank a bit scrappily and was off the skinny brush but came round and jumped it very nicely second time around.
Alex was up last in the NRF and I was aiming for a Gatcombe qualification which we secured. He did a 34 dressage and double clear so job done.
As is often the way things were running late by the time it came to the NRF cross country so it was a mad dash to get home, jump in the shower, load up the horses and head off to catch the ferry at Portsmouth to travel overnight to Caen.
Anyway we made it by the skin of our teeth. All a bit stressful but job done on all counts, so now time for a few hours sleep on the ferry before heading on down to Saumur tomorrow morning.
Cheers,
Bill
Posted 14th May