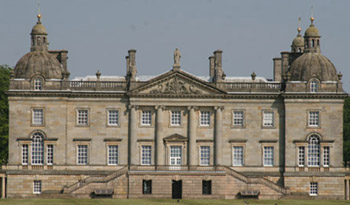 Well we set sail this morning with five horses, three people and two dogs for our latest adventure at Houghton. Darian is contesting the 1 star with Clover, I'm doing the 3 star with Alfie and Sooty, Fin and Womble are doing the 2 star. We are set with good weather, and with the rain we've had over the last month or so I'm hoping for good ground at Houghton and a good week for one and all.
Darian trotted up safe and sound this afternoon and is up first tomorrow with her dressage. I trot up my horses tomorrow afternoon before dressage starts for me on Thursday.
Coco seems to have recovered from his travel sickness which thankfully has been very mild as my great backup team responded very quickly between the guys at the yard and Tom our vet. Hipp and Coco will now have a couple of weeks with some gentle walk work on the walker and most of the time chilling in the paddock before we make their plans for the rest of the season.
Having had time to reflect on Saumur I couldn't be more thrilled with both boys. I'm disappointed with the show jumping as I felt Hipp was jumping a clear round and I let him down a touch, taking a half halt to the final combination. Coco I just don't understand, have been over it a thousand times in my mind and watched and rewatched the video but I cannot undo what's happened so just have to live with the result. I'm gutted because both horses are great jumpers and I have great faith in them both – never mind, they seem to have pulled up well so I'm trying to forget about the show jumping and think about the big picture in what was a good overall performance.
For Hipp given 18 months ago everyone was writing him off as finished, I'm thrilled for the Leggetts and for my team for all the hours and hours they've invested in rehabilitating the horse. Particular thanks should go to Tom our vet who has worked closely with us, never lost faith and answered every query from Jenny who left no stone unturned to get Hipp back to full fitness – Hipp's recovery is testament to patience and taking a 'long view' and not rushing a horse's recovery plan.
I'm hoping for a good week at Houghton to perk me up – after the build up to Badminton, the disappointment of its cancellation and then diversion to Saumur nerves are rather frazzled and I'm feeling a bit glum about it all – there's no more I can do in terms of selection so now it's just a waiting game until June 18th.
Updates from Houghton throughout the week,
Cheers,
Bill
Posted 22nd May – Photo Hilary Manners