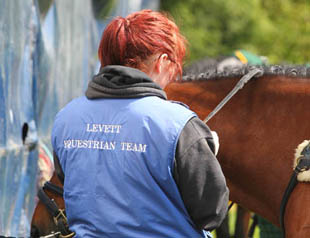 Thankfully all the horses passed the trot up safe and sound this afternoon which is always a relief.
Darian also did her dressage today and did really well, scoring a respectable 57.2 which I was really pleased with for her as both Darian and Clover went as well as they could have hoped to in the ring which was a great result.
I've had a chance to look at the ground which is fairly good and better than I've seen it before. I do my dressage tomorrow with Alfie and Fin and then Sooty and Womble are on Friday, Darian has a rest day tomorrow before her cross country on Friday.
I've been busy riding today so have not yet walked the courses in detail other than helping Darian with the one star so I will give a fuller debrief on the cross country courses tomorrow.
Cheers,
Bill
Posted 23rd May