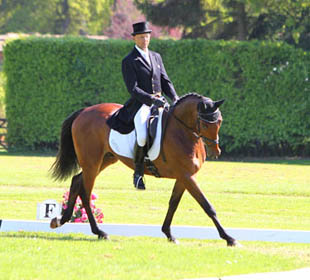 Both Sooty and Womble tried very hard in the dressage today – I was a bit disappointed with both of their scores as I thought they both did smart tests, but such is life. The dressage marks are all very close together and they are both still very much in the hunt with a 50.0 and 48 respectively. I'm hoping they will go well cross country tomorrow, they are both fit enough as is Fin and ready for the run.
Darian went very well in her cross country today, it caused a lot of problems and she did really well, coming home clear with just a handful of time penalties, I couldn't be more pleased for her – go Clover.
Sadly Alfie has had a freak accident, managing to stand on a nail, and so has had to be withdrawn from the competition. He should be fine in a couple of days but it's frustrating for the Prentice family as we were hoping to get his CIC qualification under his belt.
The ups and downs of horses.
Cheers,
Bill
Posted 25th May