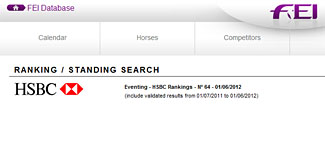 As many of you know the next couple of weeks are a bit of a waiting game for me as the Aussie's make their team selection decisions after Lumuhulen.
I'm trying hard not to think to much about it as there is little more I can do about it now other than continue to prepare both Hipp and Coco as if they might be going. With just seven weeks to go they are back in work doing some hill trotting and light schooling.
As an aside my recent FEI performances have seen my FEI rider ranking improve from 93 to 28 so that's good news!
We are at our local event Ascott Under Wychwood this weekend which is always enjoyable so you will receive a full report in due course.
Cheers,
Bill
Posted 1st June