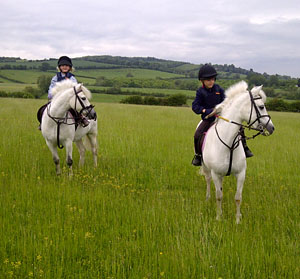 I feel rather spoilt as over the last 48 hours I've not ridden a single horse, although I have given a cross country clinic at Elmwood near Bampton which went well. I always enjoy giving clinics – it doesn't matter what level, it is just good to be able to help people and see them grow in confidence and progress with their horses.
We joined with some friends in the local village celebrations on Monday, and I was even heard singing God Save the Queen much to everyone's amusement. I was then able to spend some quality time with the kids on Tuesday.
We also had a chance to catch up with the Leggetts who own Hipp, and hand over the prizes that Hipp won at Saumur to them which was nice.
It's now time to knuckle down again and focus on training with the horses. Hipp and Coco are back in full work and the other horses are all getting focused on their goals for the remainder of the eventing season – lots of exciting goals to focus on.
Cheers,
Bill
Posted 6th June