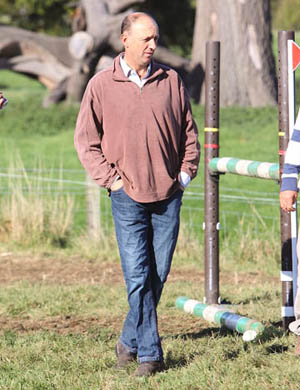 With the sad cancellation of Great Tew and not going to Bramham I've had another unexpected weekend at home. I'm writing this in strong sunshine and it feels strange that events have been washed out – I wonder whether access to the abandonment fund/insurance is leading to the cancellation of more events or if it's just a matter of down pours occurring at the wrong time as events are trying to get set up.
I was very sad to hear of the collapse of Leader at Bramham yesterday, Clea will be devastated – I am gutted for her, Vere and Judy. I always rated that horse and personally feel it was the best horse overlooked for a British team. My thoughts are also with Mike Jackson and his team who also lost a horse – the toughest part of our sport.
The horses are all progressing well at home and I'm getting itchy feet to get back out competing again. I'm looking forward to a busy weekend at Catton Park next weekend.
Cheers,
Bill
Posted 10th June