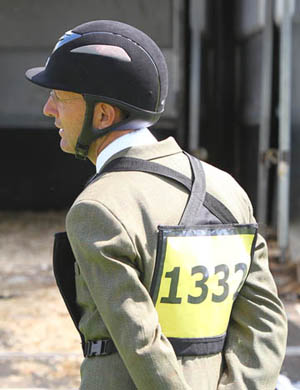 Yesterday I took Hipp and Coco to Graham Potts Vet Practice for a head to toe health check, part of the pre selection process re the Olympic Games. All thankfully went well and so that is the last hurdle cleared before next week when they announce the team and reserves for London.
So now we wait….. There is no more to be done, Hipp and Coco are both back in full work and we will soon know if we are selected or not. The Olympics have become a banned topic in our house as I've driven myself, Jenny and the kids mad with my analysis and more analysis of what may or may not be. I have been far from easy to live with since Saumur!
In the mean time there is plenty going on at home, we've got everything crossed that Catton Park will run this weekend as I'm really keen to get the horses out eventing.
I took Tommy, Timmy and JJ along with Hannah and Becca show jumping at Allenshill earlier in the week and all went well. It was nice to get the girls out and they had big smiles on their faces as we drove home.
Hopefully we will have plenty to update you on after the weekend's competition.
Cheers,
Bill
Posted 15th June