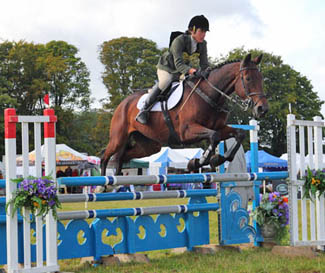 I'm sad to have to tell you that the mighty Bobcat, better known as Bob, has gone home for a happy retirement. Linda had kindly loaned him to us for several years and he was much loved by the girls who learnt a lot from him. He will be much missed by all but particularly by Mary who had struck up a great relationship with him over the last year or so.
He is the kindest and most forgiving horse one would ever care to meet and we are very grateful to Linda for allowing us to have him in his twilight eventing years.
He retires to a lovely life of hacking and eating, I like the sound of that!
Cheers,
Bill
Posted 13th June