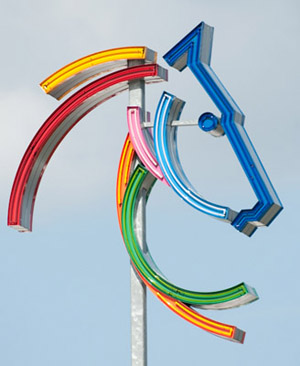 I had an interesting trip out to Aachen. My team had done a great job to ensure Hipp and all his kit got to the Fredericks on Tuesday evening while I went to Nutwell Court with some of the young horses.
Hipp stayed the night at the Fredericks and then travelled to Aachen with Eleanore. He travelled well and arrived safely.
I had an interesting trip as I then flew out today. I decided to get up very early this morning to jump some of the horses before heading to Birmingham airport; all went smoothly until I ended up stuck in traffic en route to the airport. So I had a nail biting 30mins as I dashed about the airport and made the flight by the skin of my teeth.
Aachen is an amazing horse show and I am excited to be here. Being here is a welcome distraction to the heart breaking news I received yesterday about Coco.
Thanks to everyone for their kind messages of support.
Cheers,
Bill
Posted 4th July – Photo Trevor Holt