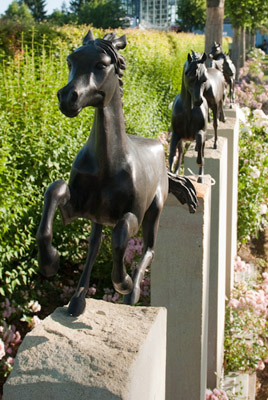 The trot up passed without event which is just how I like it, late this afternoon.
I also had the chance to walk the cross country course which is definitely a championship course. It is just over 7minutes and will require bold and accurate riding as the fences are big and square with some interesting accuracy lines.
I'm looking forward to cracking on with things. I have my dressage tomorrow at 11am local time followed by show jumping under lights tomorrow evening in the main stadium which will be a great experience. Cross country follows on Saturday morning.
I'm part of the Australian team here with Chris (Burton) on Haruzac, Clayton with Bendigo and Sam on Real Dancer. We're hoping to give the competition a run for their money but we are up against stiff competition. With big prize money to go for we will be having a go.
Cheers,
Bill
Posted 5th July – Photo Trevor Holt