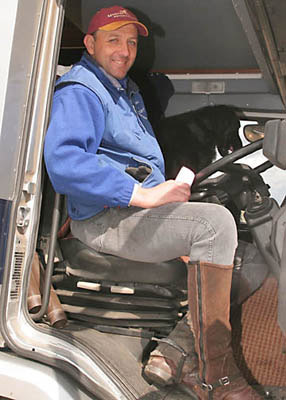 I knew it was too good to be true, today my plan for the week was yet again disrupted by the rain – getting very dull!
I had planned to go BSJA show jumping at Allenshill with Alex, Lala, Alfie, Womble, and Tommy and, despite driving through heavy rain to Allenshill, I was optimistic the event would run as the surface is excellent. However we arrived just in time for it to be cancelled as the location had become a wash out with rivers of water everywhere. VERY VERY dull as all the horses had been bathed and beautified and we'd driven all the way there! No one's fault just yet another casualty of the rain.
Tomorrow I'm due back at Dauntsey – and despite the rain they are still running, having moved the dressage and show jumping and the cross country takes place on fresh ground so I'm trying to be open minded. I hope the event goes ahead and the ground holds up as I'm really keen for the Novice horses to have a run. I'm riding Timmy, Minty, JJ, Silver and Tommy. Looking forward to the outing as long as the rain holds off, especially as I think Dauntsey always has an interesting and educational cross country course with fences you often don't see elsewhere including old fashioned ditches, hedges and combination fences and water crossings.
Fingers crossed it all runs tomorrow.
Cheers,
Bill
Posted 18th July