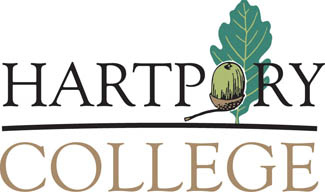 We had an early start to head to Hartpury this morning. Womble and Alfie were doing their dressage today. I am not expecting winning performances as both horses are still young and this outing is all about gaining experience.
Alfie was up first and tried hard, he is improving all the time and despite a few mistakes did a 51 dressage to lie in the top third after dressage which was pleasing.
The dressage was in the indoor arena which is a very different experience for the horses, and to cut a long story short it unsettled Womble, which was a real shame as he had warmed up really well. However the good news is he still got a qualifying mark and he won't have to do dressage in an indoor arena too often at competitions going forwards!
The cross country course is very similar to last year which means it's beefy and it's a big test for both Alfie and Womble, particularly both of the water fences – so I'm hoping Alfie and Womble will do their part tomorrow and I will do my best to do mine!
Cheers,
Bill
Posted 10th August