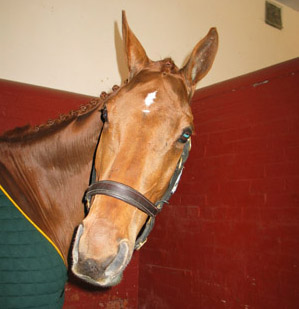 I took Hipp to the gallops today, his second last gallop before Burghley – always a nerve racking time, but you've got to have the confidence to stick to your plan and I have confidence in our fitness programmes which we've developed over the years.
Driving home from the gallops the girls heard via Twitter than Sapey has been cancelled – which is very frustrating as I was hoping to get back out, with Minty in particular after having schooled her this week and with Dotty to try and get our 5YO qualifier. Frustrating but nothing can be done. I feel for the organisers who will have gone to a lot of effort in advance of the decision which must have been tough to make.
I am number 36 at Burghley so will have dressage on Thursday, early afternoon I expect. Not long now until we head off, I'm really looking forward to having another crack at a four star with Hipp – I have a huge soft spot for him, he's a wonderful horse.
Cheers,
Bill
Posted 21st August