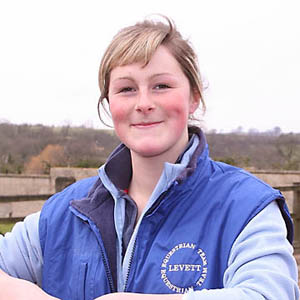 I woke up feeling like I must be at least 75 this morning after my tumble yesterday but after a strong coffee, a few nurofen and moving around I now feel much more human.
My hand is pretty sore where I was studded but it's all just bruising so I have got away with it pretty lightly.
On a different note Darian is leaving us today, she's been a member of Team Levett for several years and has made a great contribution to the team with hard work and dedication. I'm very thankful to her for the contribution she's made and wish her all the best for the future as she moves on to further her career in horses.
Cheers,
Bill
Posted 10th September