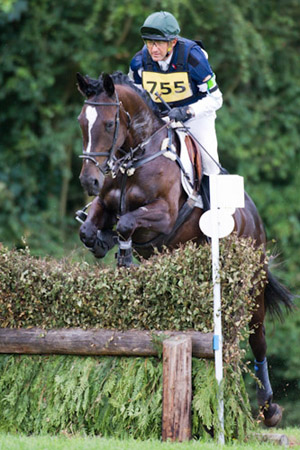 I've been at Purston Manor today with some of the younger horses. Driving out of the yard this morning it felt quite wintery which was a bit of a shock to the system as I still don't feel like we've had a summer!
Today was Dotty's day as she did her first novice and jumped a nice double clear to receive her first BE point. The novice course at Purston was nice and educational but the talking point of the day was fence four, where you jump a fence and then turn right to another fence –the fences themselves were fine but the ground was slippery and a fair few horses slipped and went down. Later in the day they let riders do a circle but it all seemed a bit late in the day and the decision was not made quickly enough in my opinion.
JJ also had a good day coming 10th in the novice. He did a much better dressage to score 31, was unlucky to role a pole in the show jumping and jumped a nice clear cross country.
Timmy also jumped a double clear in the BE100 and Minty went well cross country and finished just out of the placings. Crunchie was very pleased to be out and was full of it in the dressage but went well in the other two phases.
So all in all not a bad day at the office – next we are on to Gatcombe tomorrow with Ricky, Hipp and Silks running in the Intermediate and Alex and Womble doing the 2 star dressage. Hipp and Womble (thank you Wendy for being so accommodating) are late entries given the misfortunes of Burghley and Blenheim. So I'm hoping for a better day tomorrow.
Cheers,
Bill
Posted 13th September – Photo Trevor Holt