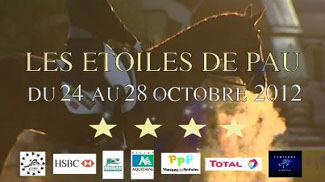 Well after another 8 hrs it is good to arrive in Pau. The last time I was here was with Clancy many years ago, it is a lovely event set on a race course.
Both Hip and Alex have traveled well – it was motorway the whole way so that makes it easier for the horses. I am hoping that this event will be good and can finish the year on a good note. The rain still has not left us but we have a lot better chance for sunshine here than in Le Lion. I am just looking forward to cracking on with the week now, it has been a strange old time in the last few days.
The horses have had a good hack this evening and seem settled.
Cheers,
Bill
Posted 21st October