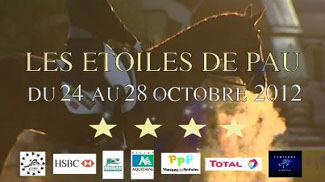 I was able to give Hipp a good canter on the Pau race course today, it's a lovely all weather surface and after the race horses have finished their morning of training we are free to use it which is great. Hipp felt fantastic – so long may that last. However he seems to have grown a lot of coat (amazing given we only clipped him 2 weeks ago!) so with the help of Davina I gave him a clip this afternoon so he now has his go faster coat and is all ready to crack on with Pau 4 star.
Tomorrow we get a chance to see the course and I think Alex will be doing his dressage as he's reasonably early in the draw. Hipp is number 40 so I don't think will be doing dressage until Friday morning (there are 60 approx in the 4 star) – the trot up for Hipp is on Thursday morning.
So it's down to business now. The sun has stayed with us although there is talk of bad weather coming in at the weekend which I'm not looking forward to .
Cheers,
Bill
Posted 23rd October