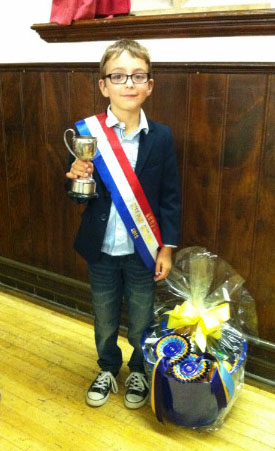 Well the four star at Pau has started and Hip passed the trot up really well and seems to be very happy in himself. His test is at 11.09am tomorrow and I hope that he is going to go well.
The cross country still seems big the whole way around on a second walk today. The weather is a little worse with rain today but no real downpours yet – it seems like it has taken a while to get to this day but the event is certainly off and running. I gave Alex a canter today on the racetrack and he will have a little jump tomorrow. I hope all goes well tomorrow, everything crossed.
Back at home Urssie and Josh have been busy on half term helping with sorting the building site formerly known as our house and in between times riding and swimming. They have been to a couple of PC rallies and managed successfully not to get deposited from fresh ponies and jump around some show jump courses.
Josh and Urssie were at the PC awards last night and Slipper won Pony Club pony of the year which was exciting for Josh and he kindly agreed to share the bucket of carrots and apples with Toddy and Urssie.
Will report back post dressage tomorrow.
Cheers
Bill
Posted 25th October