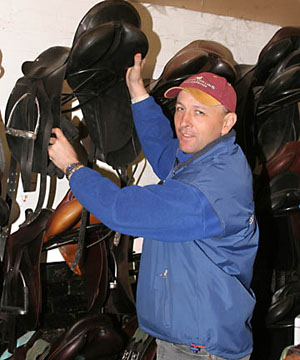 Today has been all about the kids and getting them out and about. They have been on half term this week and so Ursula, who is pretty keen on riding, has been out each day giving the ponies a spin and polishing her mucking out skills! Josh has been a bit under the weather so has temporarily handed the reins over to his sister.
So today Ursula ventured out with her string of two and trainer (Me) and groom (mummy) – poor child. Jenny had found some clear round show jumping indoors at the Unicorn Trust (trainer was napping at anything other than indoors) and thankfully, given the freezing weather, it was pretty quiet so we were able to jump both ponies and still be home in time for morning tea – result!
Ursula rode well and the ponies did their part so we came home with four clears from four starts, so all good, and more ring practice off the place for Urssie. Who knows what the future holds but it is fun to see her confident and developing her skills.
Cheers,
Bill
Posted 23rd February