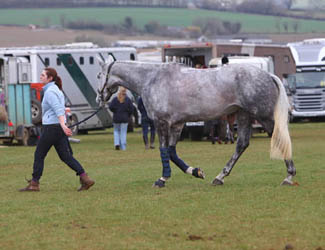 The sun shone in more ways than one on the first event of the season today for Team Levett. Nelly had her first ever BE event and was really good. She settled into her dressage test and she is a really good jumper. She found it easy to jump a double clear. Jenny will have a lot of fun producing her this year. Silver and Dotty jumped double clear as well and I couldn't have wished for a better start to the season for both of them.
Last season they both bumbled along without any pressure put on them. I think having a quieter year really improves their confidence and lays a good foundation. This season though they will both have a few more questions asked of them with the potential goal, all being well, of Le Lion for them.
The cross country going at Aston was amazing, considering ten days ago it was under water. So all in all a perfect day for the start of the 2013 season.
Cheers,
Bill
Posted 2nd March