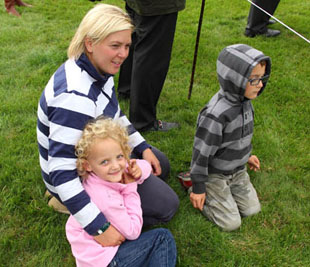 It's been a big day at Team Levett as Grace has finished working with us, although she will remain a part of our extended family, of that I am sure. Grace has been a key part of Team Levett over the last seven years, helping us to bring up Josh and Ursula, keeping them safe and helping to give them fun and balance in their lives – I don't know where the years have gone, it seems to have flown by – but all good things come to an end. Grace joined us as a young lady, foot loose and fancy free, and is now settled with her lovely husband Ed and a baby on the way so the time is right for all to begin a new chapter.
Both Jenny and I owe Grace a massive thank you for her constant support and evenness with the children, and her unconditional love of them – in all the years she has worked with us I've never heard her raise her voice with them, but yet she has a softly spoken firmness when required!
We wish Grace and Ed all the best for the next chapter we will miss her!
Cheers,
Bill
Posted 21st April