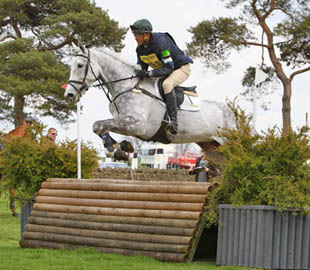 We had a really great day of lovely sunshine for Dotty, Lenny and Silver at Moreton Morrell today.  All were quite tense in the dressage but some of their work continues to show improvement.
The show jumping there is always up to height and square, but well built. Lenny and Dotty tried hard but just lost concentration at times, costing them rails – this should improve with time as they mature and gain experience. Cross country they were both really well behaved, being bold but careful and coping with the variety of fences that Moreton Morell always has to offer, many of which are up to height with some interesting complexes.
Silver jumped a double clear and I was pleased she did not try to run out. I've been working on her 'looking for the flags' at home. The courses were educational but the ground was inconsistent, being rough, soft and hard in places which was disappointing so I only went slowly cross country.
However all in all it was a good day to bring on the younger horses.
Cheers,
Bill
Posted 2nd May