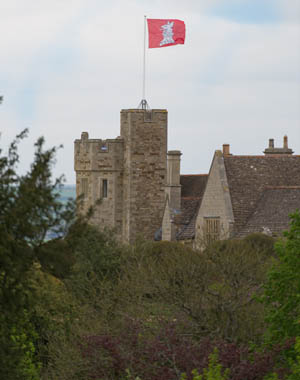 On the road again, this time to a first time event called Rockingham Castle, near Corby. Dotty was going to do the novice but she has got a slight cough so we left her at home to recover from that.
Alex and Silver went to do the dressage for the 1* and 2* classes respectively. Silver did a mid 50s test today and I'm hoping for a bit better than that out at Tattersalls in a few weeks time. The scores were very slow to come up so I didn't see Alex's mark before we left. I felt he did nice trot work, but was a bit unsettled in the canter.
I dont think I'll run Alex cross country and show jumping tomorrow as he has been going well in those phases, so we'll just leave him now until Tatts where he will be doing the CCI**.
The 1* course should suit Silver as there are a few skinnies but sadly no corners. I think she will turn the corner with her cross country soon, as she is starting to give me that feeling at home.
My main Spring three days are approaching fast with only this weekend to go before we head to Saumur and then Tattersalls. I'm looking forward to both events, and hoping I can ride well and that the horses will do their bit.
Cheers,
Bill
Posted 17th May – Photo Trevor Holt