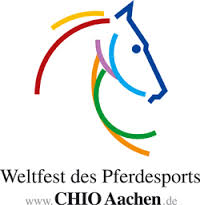 I'm thrilled for Francis that I can confirm that Silks and I have been selected for the Australian CICO Nations Cup event in Aachen at the end of June. It's great that Silks will have his turn in the spot light and I'm pleased for Francis who has stuck with us over the years.
Aachen is always a great horse show to compete at with a real championship feel to it.
Silks will have a light week after Tatts last weekend but we will be back to it from Monday, with team show jump training with Gilbert Bockmann at Rectory Farm.
Cheers,
Bill
Posted 5th June