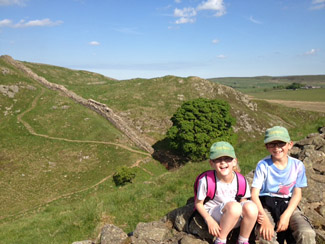 I am just back from a weekend away with the family at Hadrians Wall. We hot footed it up there very late on Friday night and then spent two days exploring in glorious sunshine!
It was great to spend some time, all be it short, away from the horses, doing something completely different. The kids had a blast charging about the various settlements and walking along the wall and we all had some well deserved down time from horses.
We made the long drive home last night and are back in the thick if things with Jenny off to the US for work and me heading out for team show jump training this morning with Tommy, Alex and Silks at Rectory Farm.
I'm then doing a mixture of riding and teaching this weekend before heading up to Catton Park on Saturday with Dotty and Lenny. I'm looking forward to getting the younger horses out again
Cheers
Bill
Posted 10th June