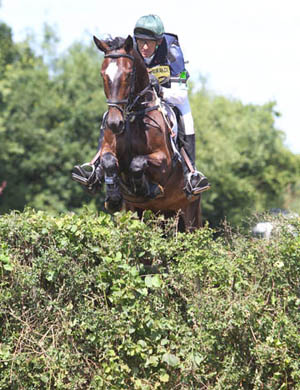 The warm weather stays with us and Aston has made every effort to give us decent ground today – huge thanks to Nigel and his team.
Today I had Monty and Dotty doing the Novice and Womble and Alfie doing their Advanced dressage tests.
The young horses are still work in progress but their training and our partnership are developing all the time. Both did reasonable dressage tests, had one down apiece show jumping and went clear cross country. Both horses are confident cross country but it was not a day for going fast. The novice course was fairly straight forward – the first water had a little bank that you had to go up and then down which I thought was a good test for the novices.
It was very nice to get Alfie and Womble out again after their Spring three day events. They were both a little bright in the dressage which in some ways is nice to see although I didn't feel like that in the moment in the arena! Some of their work in the test felt like it was overall of a higher quality than in the Spring and they are lying second and fifth after the dressage phase going in to the show jumping and cross country tomorrow.
Back tomorrow for the other phases – the plan is for a steady cross country round, keeping the bigger picture in mind. So let's hope all goes well.
Cheers,
Bill
Posted 19th July