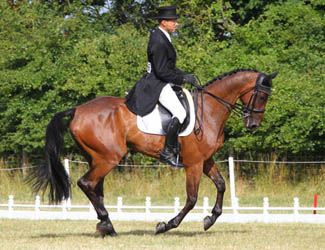 It's been a fairly quiet Gatcombe for us this year with only Alfie and Womble competing. Womble did his best test ever yesterday, really concentrating and, with some bit adjustment in the last week, felt a lot more comfortable in the contact.
Unfortunately today he had 1 down in the show jumping. I felt that I didn't really give him the best ride as I was just a little bit tight with how I rode him but, all in all, it was a good outing for him.
We withdrew after the show jumping as Blair and Blenheim are his main targets. Alfie did his test this morning and, like Womble, did one of his better tests. The mark didn't really reflect it and he ended up on a 44 because he was so early to go in the section. I'm still unsure how he will end up. All I have tomorrow is Alfie back to jump and he probably wont go cross-country either.
Cheers,
Bill
Posted 3rd August