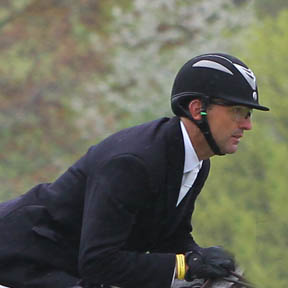 Today I just had Dotty at Aston in the late afternoon. So it was a busy morning at home working horses before I left so that I was able to give them a good school. However I managed to get it all done before heading off with Josh and Dotty.
We decided to only run Dotty in the dressage and show jumping as next week at Somerford the CIC* is a key qualifier for her, and she is so fantastic cross country that phase doesn't need more practice ahead of Somerford.
Dotty as ever was bright in the dressage despite a work before leaving home but she jumped a lovely clear round show jumping, so I was pleased – as was Vanessa. I love Dotty's personality as she loves to jump and get out and compete.
Prize of the day goes to Josh for number of ice creams consumed in one afternoon and huge thanks to Vanessa for watching Josh while I was riding.
Ahead of me I have a weekend at home training the horses before team training at Hunters and then Rectory with Womble and Alfie on Monday and Tuesday.
Cheers,
Bill
Posted 9th August