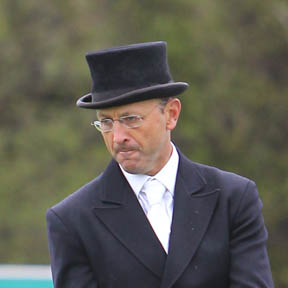 Today saw me start the competition up here at Blair with a dressage from Silks and he managed his best score yet: a 43.6. This was very pleasing as he tried hard and I felt I rode well, and the training is really beginning to pay off. I feel much more confident in my ability to ride on the flat.
I also had a chance to walk the course of the CCI3star in full. I think there is plenty to do, with a very big oxer over a ditch then 4 forward strides to a hard brush corner about 3 fences from home. The time on the 3 star course is 10.06 so with the hills it will be a good test.
Overall I think the courses are a little softer than previous years but only time will tell and I may live to regret this statement! It will certainly be a big step up for Silks.
Tomorrow sees Alfie and Womble do their dressage, let's hope it goes as well as today.
Cheers,
Bill
Posted 22nd August