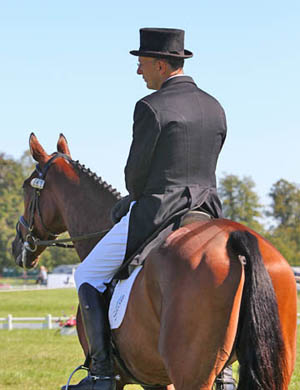 Today saw me do the dressage on Womble and Alfie and it was Womble who did his best score yet with a 46.3 – the shame of it was that he missed both his changes and was still able to post a personal best, so very encouraging.
On the flip side I maybe did too much with Alfie and he got his worst mark of the year, a 52 . No disaster by any means but by Alfie standards not the best day at the office. Tomorrow is the CIC show jumping and then it will be cross country for both the CCI and CIC and some of the questions will be answered that are running around in my head. I hope I can ride well and that the horses can do their part.
I'm already looking forward to getting home, but have a couple of days to concentrate and see if I can get a good job done – but I've been in horses long enough to know one day at a time.
Cheers
Bill
Posted 23rd August